eRoll - C
Product Code:
eRoll C
Availability:
In Stock
Price: AU$69.30
Ex Tax: AU$63.00
Price in reward points: 300

Notice:There is a serial number for every Joyetech branded eRoll kit, which is checked the authenticity of the eRoll for the customers. If the product you buy without serial number, please deny it. Any Joyetech branded eRoll without serial number will not be provided warranty or after sale service.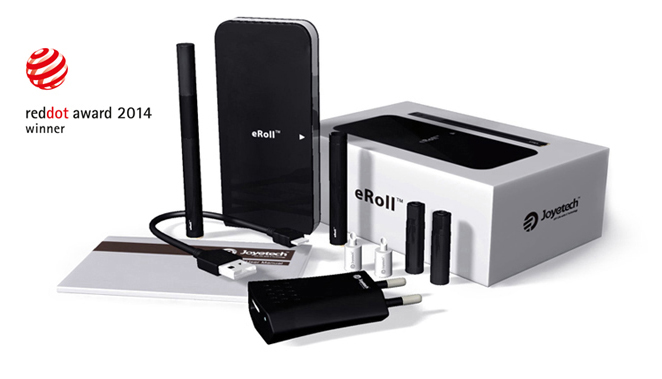 eRoll is a new design of mini electronic cigarette and is a gift from Joyetech for e-cigarette lovers who focus on portability and fashion. It is quite a pretty personal vapor. The eRoll electronic cigarette has a 90mAh battery capacity, but it has big output power: 3.7V output voltage. It can satisfy your most vaping need.
For Small and Slim eRoll
The eRoll kit comes with:
*1 × eRoll atomizer cone
*2 × eRoll atomizer head
*2 × eRoll battery
*3 × eRoll cartridge
*1 × eRoll USB charger
*1 × eRoll wall charger
*1 × eRoll portable charging case
*1 × eRoll manual
eRoll PCC Color:
black, white
eRoll e-cigs Color:
black, silver, white
1000mAh eRoll PCC

eRoll is equipped with an exquisite portable charging case(PCC). eRoll PCC design concept emphasizes simplicity,fashion and convenience.With the silver-alloy edge and mirror-plated surface,it gives users a new visual enjoyment. PCC built-in 1000mAh large capacity battery can charge eRoll continuously, making you enjoy mini electronic cigarette everywhere and every moment.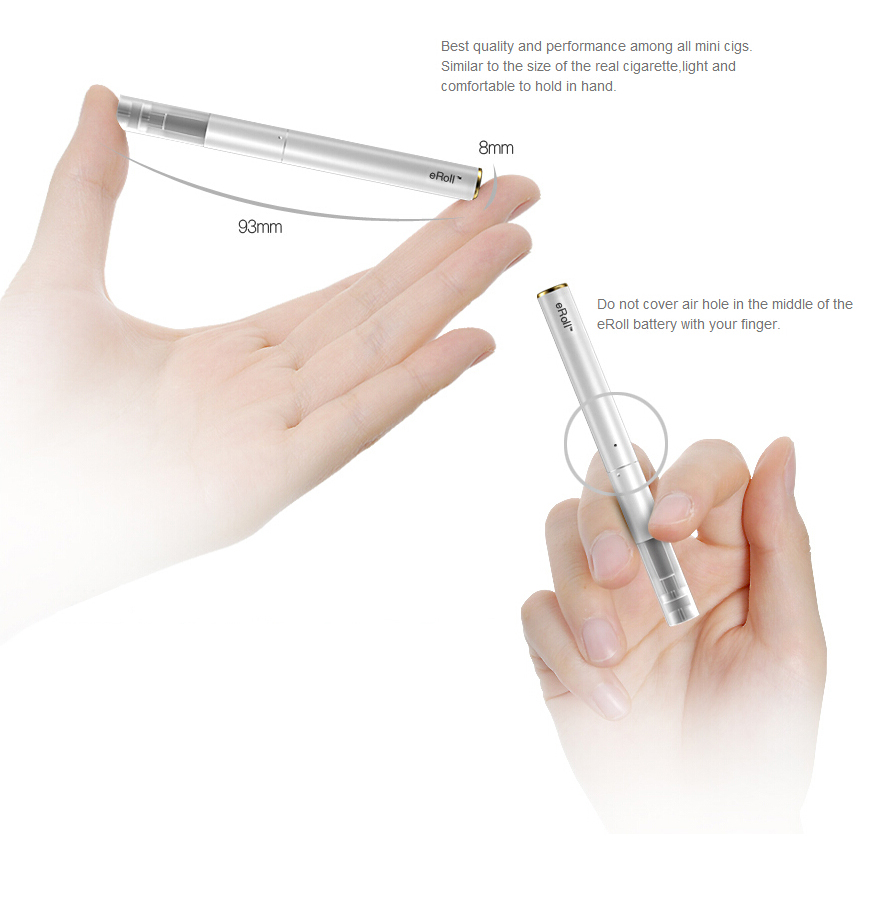 Vivid feeling that literally, auto-type battery

eRoll auto battery is newly born from existing button type. It is more convenient to use because it works automatically without clicking button and you just inhale simply.

If you use battery over 10 seconds, LED lamp blinks twice and then automatically stops supplying power.
eRoll changeable system

It is consisted of atomizer head and atomizer cone. It is designed to allow users to quickly check and change their atomizer. If the atomizer is broken, you only need change the atomizer head. It is the highlight of this product: economical and practical.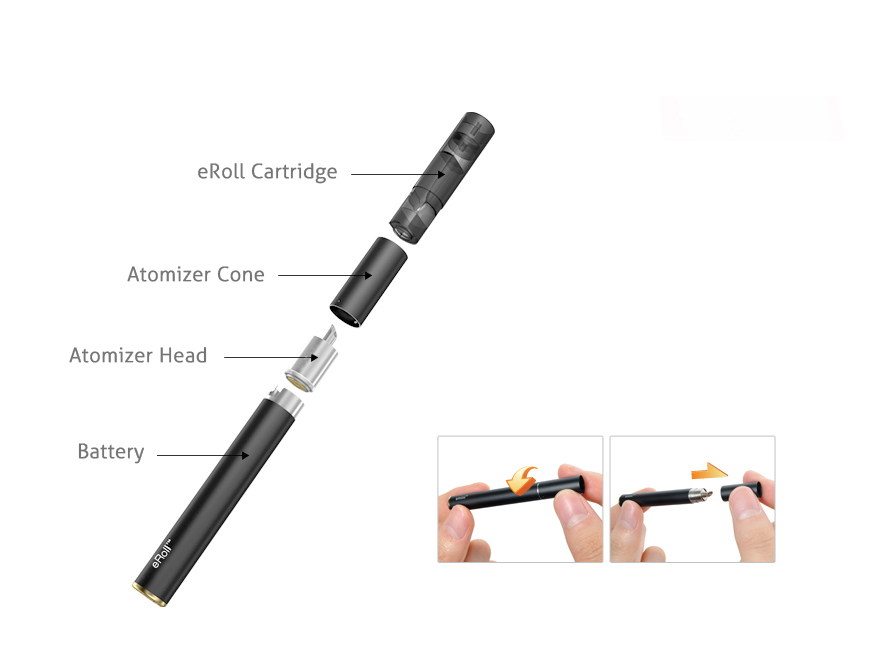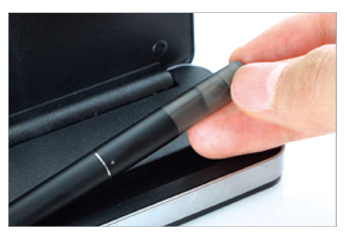 eRoll charging
eRoll is powered by a 3.7v ,90mAh lithium-ion battery. To charge a battery, press the eRoll into the charging port sideling. Close the PCC and as shown in the picture, the LED light will be blue which means charging has begun. When the battery is fully charged, the LED light will turn off automatically.
eRoll PCC charging
There is a chargeable 1000mAh lithium battery in our eRoll PCC. The external charging interface is a standard MICRO USB port, and there are 2 kinds of LED indicator lights by the USB port. The PCC can hold 1single eRoll.
Charging the eRoll PCC: To charge the PCC, plug the dedicated USB cable into the charging port at the bottom of the PCC. When the PCC charges with an external adapter (output is a USB interface), or USB interface in the computer, the input voltage is 5Vand the charging current is 400mA. The LED light is red when it is charging and will turn green when it finishes charging.
Write a review
Your Name:
Your Review:
Note: HTML is not translated!
Rating:
Bad
Good
Enter the code in the box below: